Welcome to the BarberTime July Bulletin, 2016. This is where we take a closer look inside the Barber lifestyle and seek out the best video, social media posts and industry talent.
Inside:
Ending gun violence through the Barbershop
In pictures: The Barbers of Freetown (A BBC piece)
Video Spotlight: The Original Social Network
10 top BarberTime the Magazine Group posts
TBMN Sports
and more… The BarberTime Bulletin July 2016
Photographer Olivia Acland has been documenting the barber shops that line nearly every busy street in Sierra Leone's capital, Freetown.
Most people will tell you that they have a trusted hairdresser who they visit on a regular basis. Geoffrey, a 29-year old tour guide, said: "Appearance is very important in Sierra Leone, people want to make sure their hair looks good."
Barbers also take on the role of counsellors, listening to clients agonise over their love lives or confide in them about family crises. The barber shop provides a safe space for people to sit back and unwind – after all, it's important to feel relaxed as someone takes a knife to your chin or a pair of scissors to your head.
Here are a few… To see the original article visit BBC Original Content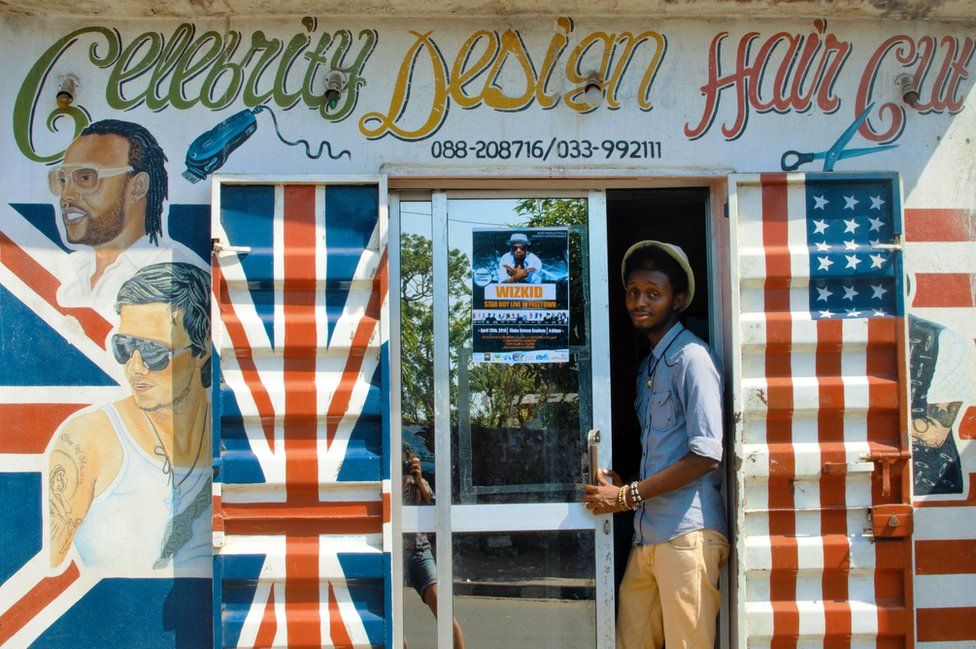 The owner of this barber shop, Ronald, decided to have it painted in this way as he "likes American and English people's style".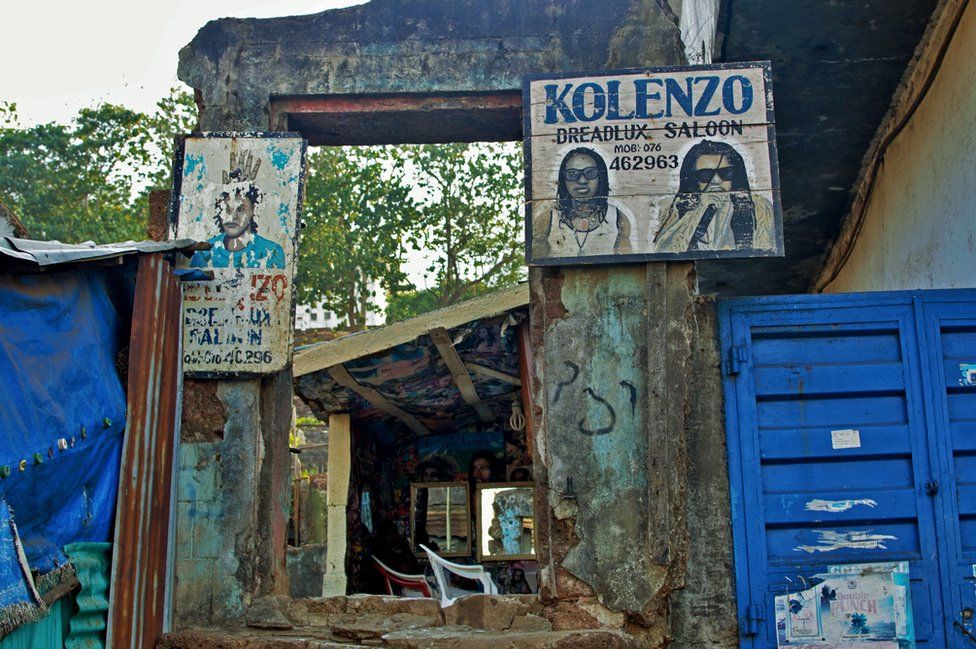 Dreadlocks are fashionable among some young men and require attention to keep looking good. This barber shop is designed exclusively for those with dreads.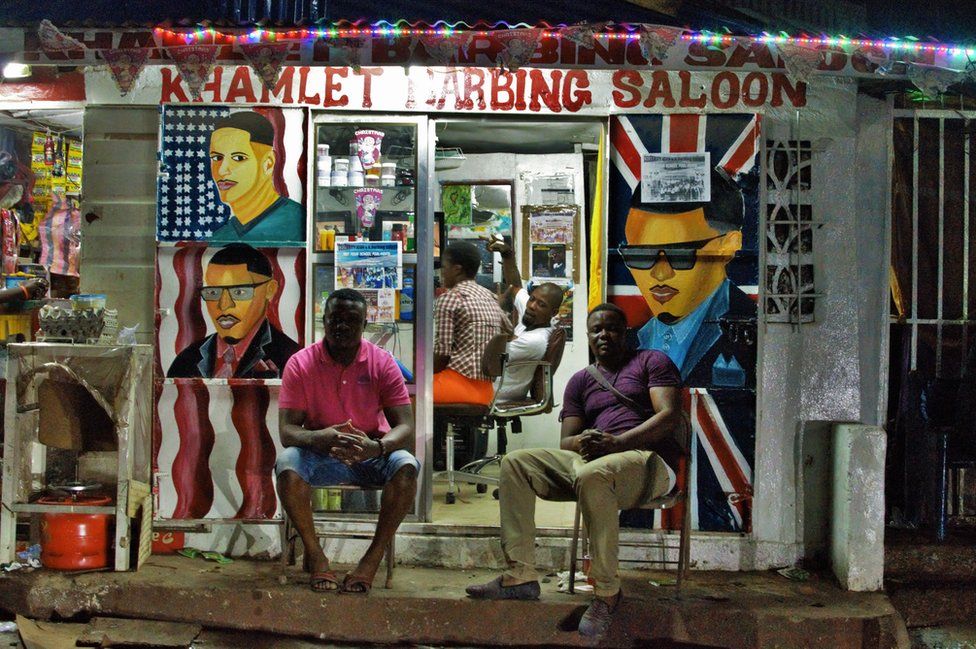 This barber shop beside Freetown's stadium stays open as late as 11pm to catch anyone needing a shave on the way in or out of an event.
TBMN Trailer for Barbershop 3 "Next Cut" Movie Premier
Every day in America, 297 people are shot in murders, assaults, suicides & suicide attempts, daily. Some of these are unintentional shootings, and some happen to be interventions involving police. From the 89 of those people who die, 31 of them are murdered and 55 of them kill themselves.
That makes a total of nearly 33,000 people who die every year from gun violence in the US, almost 90,000 that are left injured and countless people who have been threatened with a gun or shot at, and not hit, but still emotionally injured (whether they want to realize it or, not).
It is time that we as barbers unite and embark on a plan that will eventually allow us to live and do business in our communities free from the threat of gun violence. After all, as barbers, we find our selves connected, in many cases, to either to the victim, the shooter, or the family of either party. How many times do we find ourselves cutting hair for the court dates or funerals that are connected to the same violence we see on the news?
June is National Gun Violence Awareness Month and I am calling for barbers across the country to stand in unity with efforts at the local, state and national levels of government; and to join civic leaders and their community action  organizations, and come alongside the hundreds of thousands of family members who carry the burden of the deaths and injuries of their loved ones and take a stand.
I participated in a march on June 2nd, sponsored by our local radio station. There was a rally beforehand where we heard the passionate voices of our city's Mayor, various City Council members, pastors and community activists all calling for peace in the streets.
We we given commemorative orange t-shirts promoting the official #wearorange hashtag for gun violence awareness. We walked through the very neighborhoods plagued with these types of shootings and made a public showing of people who wanted peace and were willing to challenge the 'perpetrators' to put down their guns.
I met and spoke with a few people who had some ideas to employ after the march. What struck me the hardest was that they all lacked the kind of commitment and impact to make a real difference. It was great to create networks of block watches. It could be beneficial to come together, regularly, to talk over 'the issues' (after they happen). It is even good to pray, in faith, that things change. But, I wondered how we could fight violence with extracurricular events, scheduled conveniently after normal work hours, but 'before the kids go to bed'. It seems like violence erupts and does its damage just the opposite of that strategy of conveniently scheduled events.
There seemed to be a need for a trusted someone who's availability is high, that has a access to those at a high risk to be on one, or the other, side an attack, who displays a powerful influence into the lives of everyday people, is seen as a staple in the community and can speak a consistent message of peace in the language, and on the terms, of everyday people. And, being a haircare professional, myself, of course my answer was the barber community.
I charge the Barber Industry to continue the cause of bringing awareness and real solution strategies toward ending gun violence in your communities throughout the year. Mention your position against gun violence in your radio ads, on your printed flyers, and all of your social media. Sign up with organizations that will make you aware of current statistics, pending changes in legislation and outreach opportunities that are available for you to participate in around the country and near your home.
Patronize these organizations and support them by making their literature on gun violence available in your barbershop, and re-present the facts and other info on all of your social media streams. Hold barbershop talks that raise awareness and offer classes that teach the concepts of non-violent conflict resolution.
Mentor an 'at-risk' youth. Give him, or her, shop responsibilities that put a little money in their pocket, takes them off the streets and gives them more 'face time' witness you behave accordingly in the daily challenges a barbershop can bring about.
There are barbers around the country that offer conceal and carry classes with training on preventing gun violence, gun education, gun ownership laws, and gun safety to industry professionals, as well as, the general public.
I have even seen owners offer their shop as a community 'safe house' where the barbers have acted as a mediators between 'beefs'. They have orchestrated wanted suspects and criminals to turn themselves in to the authorities.
Traditionally, barbers have been at the center of our culture and the number one influence in the communities they conduct business in. For us to engage, en masse, is to change the landscape. There's no reason we shouldn't be leading the conversation about something that has such a negative affect on the people we serve.
Let's talk about it. Let's be creative and meet the needs we see.
Christopher Burke is the Commissioner of The Barber Society, an online network of barbers and author of two books, 'What's He Gonna Say Next?: The Ultimate Guide to Modern Day Barbering' and 'A Leadership System for Barbers: How to Mobilize a Movement of Barbers in Your City'.
Both are available on the Official Barber Society Online Store, www.TheBarberSociety.bigcartel.com/.
Social Media Spotlight